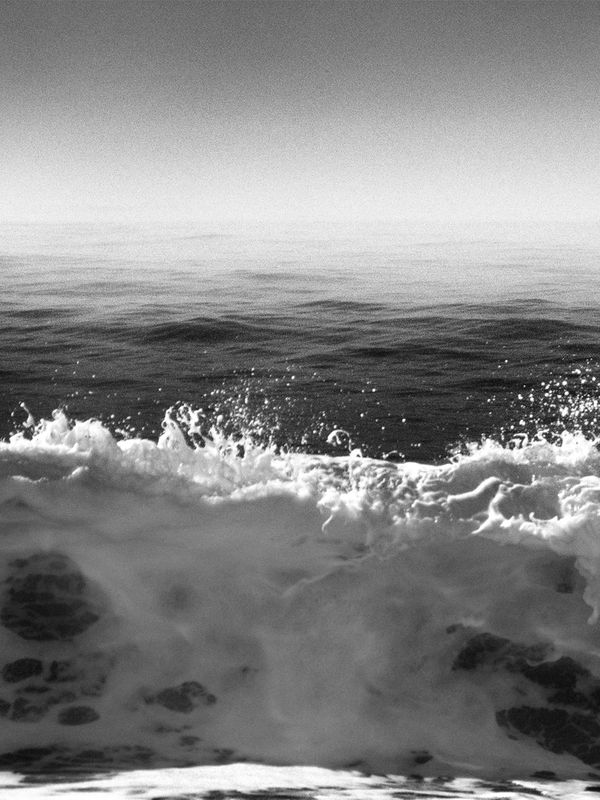 Teaching Bio
Richard Beenen is an artist, photographer, film producer, and educator with extensive teaching experience at introductory, intermediate, and advanced levels in photography design, drawing/painting, digital arts, and new media at numerous institutions including the Museum of Modern Art, Parsons School of Design, and Pratt Institute. His students have come from a wide range of backgrounds with varied artistic interests, skills, and career ambitions. Richard holds a Master's Degree in Drawing/Painting from California State University, Fullerton and a current Single Subject K-12 (clear) High School Teaching credential.While living in California, Richard had the experience of teaching visual art and photography in the Orange County Public School District, and also taught in an advanced college placement program for exceptional art students at Villa Park High School. After moving to New York City, he was hired by Walden School to develop and implement a progressive high school photography department into their curriculum. During a two-year period at Walden, Richard taught the history of photography, camera courses, and advanced darkroom techniques to high-school students. Recently Richard taught film/video in the new media department at The High School of Art & Design. He has worked closely with students helping them receive fellowships, internships, win awards. He has also assisted in preparing College Preparatory Course Certification, and submission for NY state approval.Richard Beenen's photography and new media has a foundation in fine art with a background in drawing and painting. As a visual artist he is motivated by ideas based in science. Much of his personal work is inspired and informed by minimalism and how the mind interprets space and time. His fine art work has been exhibited at numerous galleries and museums including the Brooklyn Museum of Art, White Columns/NYC, the Los Angeles County Museum, and Museo D'Arte Contemporanea Roma. Richard has received artist fellowships from the National Endowment of the Arts, the New York Foundation for the Arts, the Pollack Krasner Foundation, and the Adolph & Esther Gottlieb Foundation. Recent projects include creating video pieces that have screened internationally at film festivals and museums, including Viper Basel: Internat'l Festival for Film & Video, Switzerland and Brooklyn Museum of Art, Brooklyn, NY.While teaching, Richard has also worked as a photographer, film producer and graphic designer. Color theory plays an integral part in Richard's professional work and has been the topic of much of his teaching, as he helps students better understand color and its importance in art production.With Richard's combined experience in teaching, commercial work, and fine art Richard can offer students varied levels of technical instruction as well as aid students in developing expressive content, aesthetic judgments and an overall understanding and appreciation for diverse art forms.
Richard BeenenTeaching Philosophy / Visual Art
I moved to New York City from Southern California for the sole purpose of living in a multi-cultural environment and advancing my career in education and visual arts. This has proven to be an invaluable and enriching experience for me as an artist and educator. My first teaching position in New York was at the Parsons School of Design where I have had the opportunity to work with students from a wide range of ethnic backgrounds from around the world. This diversity enriches the classroom experience, as students provide a variety of cultural viewpoints and references within our discussions and critiques of artwork. In my teaching I am also committed to exposing students to work made by artists from diverse backgrounds and with different artistic sensibilities in the hope that contact with a range of work--and, when possible, with artists themselves--will provoke and inspire the students. I strongly believe that diversity is the catalyst for enriching our lives and fostering an appreciation of our civilization and culture. Significant works of art are often characterized by their creators' skillful handling and control of tools and materials; however, art education should do more than merely provide technique: it must encourage and aid students in developing expressive content and aesthetic judgments and provide the tools to think critically about contemporary art forms. It is my role as a teacher to help students discover and clarify their aesthetic inclinations. As an art educator with extensive teaching experience in color theory, I apply the principles of color theory that are fundamental in fine arts training to all my courses, thus adding an important and distinctive component in students' development as artists.As an artist, I am constantly exploring the boundaries of various mediums, both conceptually and technically. With advancements in digital imaging and the proliferation of new media platforms, imagery can now be interactive, immersive and interpreted from almost limitless points of entry by the viewer. Exposing students to current digital technologies as well as traditional techniques allows them the freedom to make up their own minds about what's best for a given visual expression. These advancements in technology will determine how we define ourselves as artists and designers in contemporary culture.I bring a sense of challenge, passion and discovery into the classroom where I become inspired by the creativity, originality, and expressive confidence I see developing in my students.
FELLOWSHIPS / GRANTS
National Endowment for the Arts Fellowship New York Foundation for the Arts Fellowship Adolph and Esther Gottlieb Foundation GrantPollock-Krasner Foundation Fellowship Artist Fellowship Inc.Change Incorporated
FINE ART EXHIBITIONS (selected)
White Columns, About Devices, NY, NYOrange County Museum of Art, Art Connection Newport Beach, CA
Richard / Bennett Gallery, Retro Future, LAParsons School of Design, Small Works, NY, NY450 Broadway, Art Quake, NY, NYIhara Ludens Gallery, NY, NYParsons Schools of Design, Faculty Show, NY, NYFoster Goldstrom Gallery, NY, NYSt. Marks Church, Belief Systems, NY, NYLos Angeles County Museum, Series, LACorridor Gallery, Group Show, NY, NYIrvine Fine Arts Gallery, California Promise, UCIWorks Gallery, Long Beach, CAOranges and Sardines Gallery, LASpace Gallery, Three Views at Space, LA
COMMUNITY SERVICE (selected)
L'amour a Haiti, Artwork Donation-proceeds for UnicefGenesis Art for Haiti, Artwork Donation-proceeds Disasters Emergency Committee
World Hunger Benefit, Irvine Meadows Amphitheater, Irvine, California
La Habra Children's Museum, Hands On, California
Orange County Museum of Art, Save the Whales
Children's Event, CaliforniaOrange County Museum of Art, I Dare You to Teach Me to Draw, California
COMMERCIAL PHOTOGRAPHY ADVERTISING CLIENTS (selected)1993-Present
Disney Company
Abrams Books
Twentieth Century Fox
Sotheby'sDelta Airlines
Fry Multimedia
Brogan Tennyson Group
Candela GroupUnited Therapeutics
Diversity Inc651 Arts
Saks Fifth Ave.
Baryshnikov Art Center
COMMERCIAL PHOTOGRAPHY EDITORIAL CLIENTS 1993- PresentEsquire
Redbook
Brides
Sky Magazine Gentleman's Quarterly
Out
Details
Cosmo GirlNewsweek
Elle
Good Housekeeping
Diversity Inc
VIDEO PRODUCTIONS
2010 Melting Point (Producer / Director / Videographer / Editor)Synopsis: This piece references the planet and global warming, exploringt he most basic elements of life and how quickly a fragile situation cachange by man's improbable intervention.
2004 Waterline (Producer / Director / Videographer / Editor
Synopsis: This tentative installation piece is comprised of alternating lines color interrupted by one decisive gesture.
Selected Screenings:
Brooklyn Museum of Art, Brooklyn, NY2003 Orbit (Producer / Director / Videographer / Editor Synopsis: This piece is an irreverent comment on the future and purpoof manned space travel demonstrating the physics of propulsion, enerotation, and inertia.
Selected Screenings:
Brooklyn Museum of Art, Brooklyn, NY
Museo D'Arte Contemporanea Roma, Italy 2002 Tiger Tails (Producer / Director / Videographer / Editor
Synopsis: Inanimate objects come alive in a playful arrangemof movement and repetition of sound that sets a humorous tone while suggesting more serious questions of captivity and extinction.
Selected Screenings: Viper Basel: Internat'l Festival for Film & Video, Switzerland
Brooklyn Museum of Art, Brooklyn, NY
Museo D'Arte Contemporanea Roma, ItalyLes Recontres Audiovisuelles, Lille, France
Courtisane Festival for Short Film & Video, Ghent, BelgiumU Tuskancu Croatia Experimental Film Festival, Croatia, Calagary International Film Festival, Canada
ADDITIONAL FILM & VIDEO PRODUCTIONS 2010 That Which Once Was (Co-Producer / Graphic Designer / Still Photographer)
Synopsis: In 2032 a 8-year old boy from the Caribbean, displaced by global warming, fends for himself as an "environmental refugee" in a hostile Northern Metropolis. Haunted by memories of flooding that left him homeless and orphaned, the boy makes an unexpected connection with an Inuit ice carver who helps him confront his past. (This Film was commissioned by ITVS) 2010
Where Are You Taking Me? (Co-Producer / Graphic Designer)
Synopsis: This feature length documentary records intimate portraits of both public and private spaces throughout Uganda, exploring the complex interplay between the observer and the observed.
Screenings for Where Are You Taking Me : Rotterdam International Film Festival, The Netherlands Goteburg International Film Festival, Sweden
The Los Angeles Film Festival, CA
The Museum of Modern Art, NY
2009 Suspended (Co-Producer / Stills Photographer)
Synopsis: This piece both documents and re-contextualizes the experience and perception of suspended time amongst a diverse cross-section of people.
Selected Screenings:
Sundance Film Festival, Utah
Rotterdam International Film Festival, The Netherlands
New Directors/ New Films, The Museum of Modern Art, NY
2006 Fur: An Imaginary Portrait of Diane Arbus (Graphic Designer)Starring Nicole Kidman & Robert Downey Jr.2005
E=nyc2 (Co-Producer / Stills Photographer / Graphic Designer)
Synopsis: This piece structured in series of observational vignettes, captures the dynamic energy of New Yorkers moving through self- contained, yet interconnected, worlds as they pursue their lives a dreams.
Selected Screenings:
Locarno International Film Festival, Switzerland
Walker Art Center
Asian Contemporary Art Week,
New York WNET-Channel 13 2004
Summer of the Serpent Co-Producer / Stills Photographer Synopsis: This film explores the unlikely bond that develops between two people from different worlds. Tender and provocative, this visually driven story raises questions about difference and desire.
Selected Screenings for Summer of the Serpent:
Sundance Channel
Locarno International Film Festival, Switzerland
Rotterdam International Film Festival, The Netherlands
Vancouver International Film Festival, Canada
Hamptons International Film Festival, New York
Shanghai Museum of Contemporary Art, China